The RISEN project and the events organised in Latvia
Latvia 10-13 October 2022
Under the excellent organisation of the State Forensic Science Bureau in Latvia, the RISEN project was involved in four different events hosted in the nice place of Jūrmala in the Hotel "Semarah Hotel Lielupe":
RISEN Project Meeting No.5;
Kick-Off Meeting for the CEN Workshop CBRNe SENSOR API – Network Protocols, Data Formats and Interfaces;
RISEN 3D Trials No.2;
Workshop on "New Forensic Capabilities" organised by SFSB.
During the PM No.5, the Work Package Leaders had the opportunity to give an update to the Consortium about the ongoing activities in each WP moreover, the agenda included different technical sessions covering several relevant aspects for the development and testing of the RISEN system.
The RISEN project is developing a generic SENSOR API that will be used by different RISEN sensors manufactured by different organisations. In this regard, the existing SENSOR API can be further generalised and used as a basis for a future standard, allowing any CBRNe SENSOR to connect and exchange information, in a network-enabled environment, with remote services in a uniform way.
Thus, it was proposed to develop a CWA on CBRNe SENSOR API - Network Protocols, Data Formats and Interfaces and the kick-off meeting was held on 10 October 2022, in Jūrmala (Latvia).
More information is available at https://www.cencenelec.eu/news-and-events/news/2022/workshop/2022-09-08-sensor/
KOM CEN Workshop agenda
The 2nd RISEN trials took place successfully in one of the conference rooms in the Lielupe Hotel. During this exercise several techniques for the documentation of a crime scene were deployed:
TLS;
Digital cameras;
Mobile phones equipped with Lidar;
360 cameras.
The purpose of this field trials was to produce a set of data collected from a mock indoor scenario (clandestine laboratory with a murder) to merge in a single 3D virtual environment. Moreover, the trials served as exercise to define the most appropriate procedures for an indoor scenario documentation.
The trials saw the participation of:
Italian National Agency for New Technologies, Energy and Sustainable Economic Development;
Carabinieri Scientific Investigation Group;
Technical Research Centre of Finland Ltd;
The National Criminal Investigation Service;
Swedish Police Authority;
Latvian police.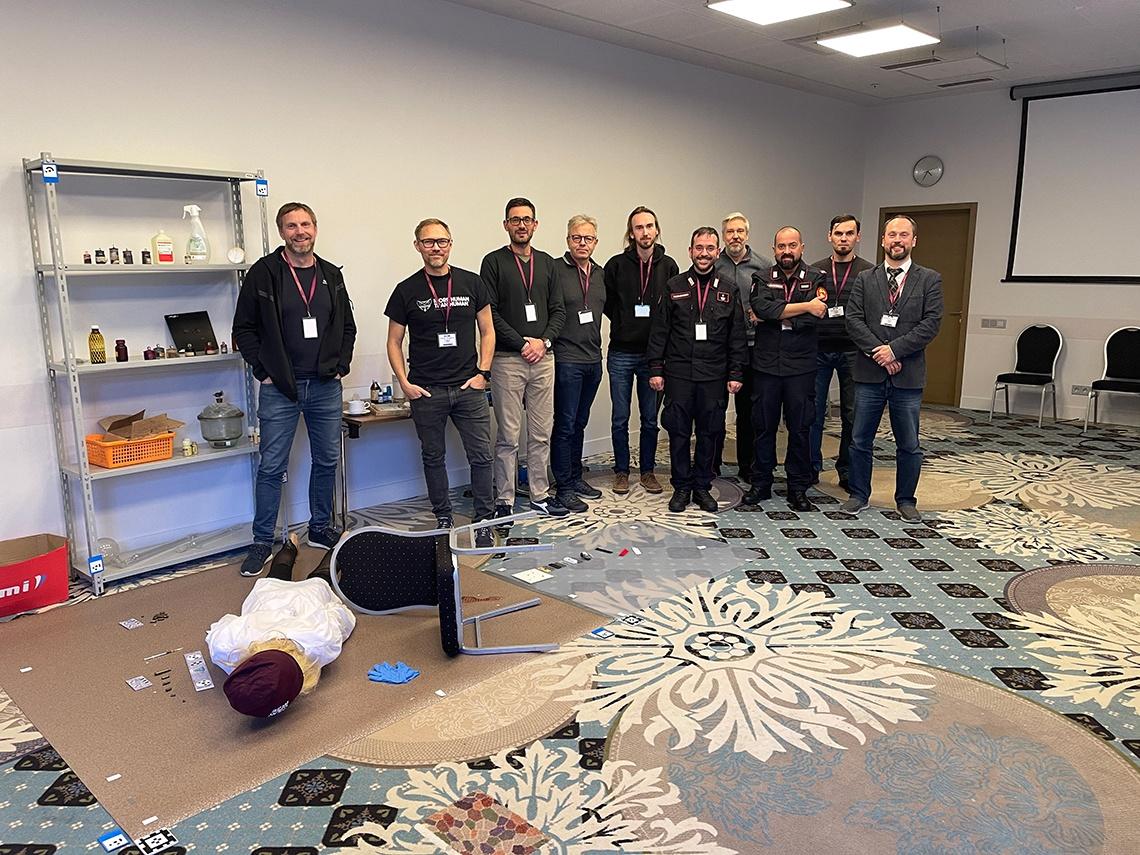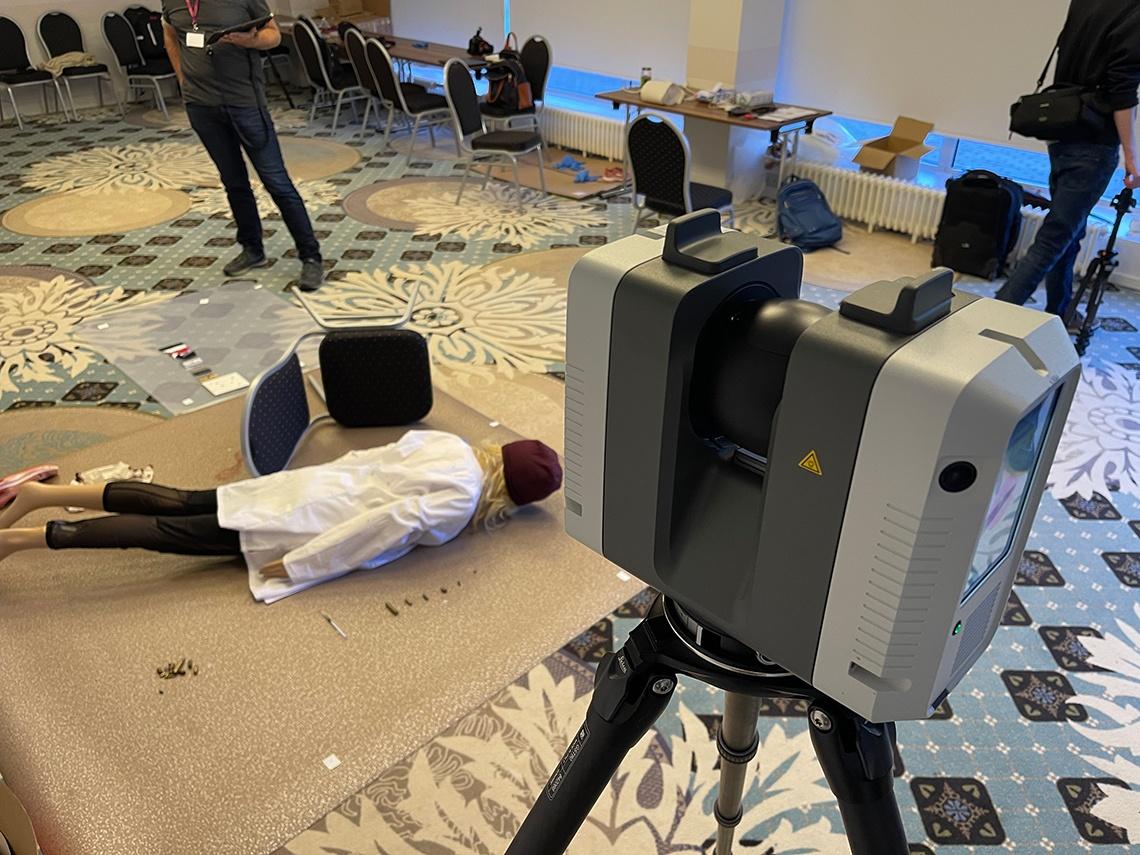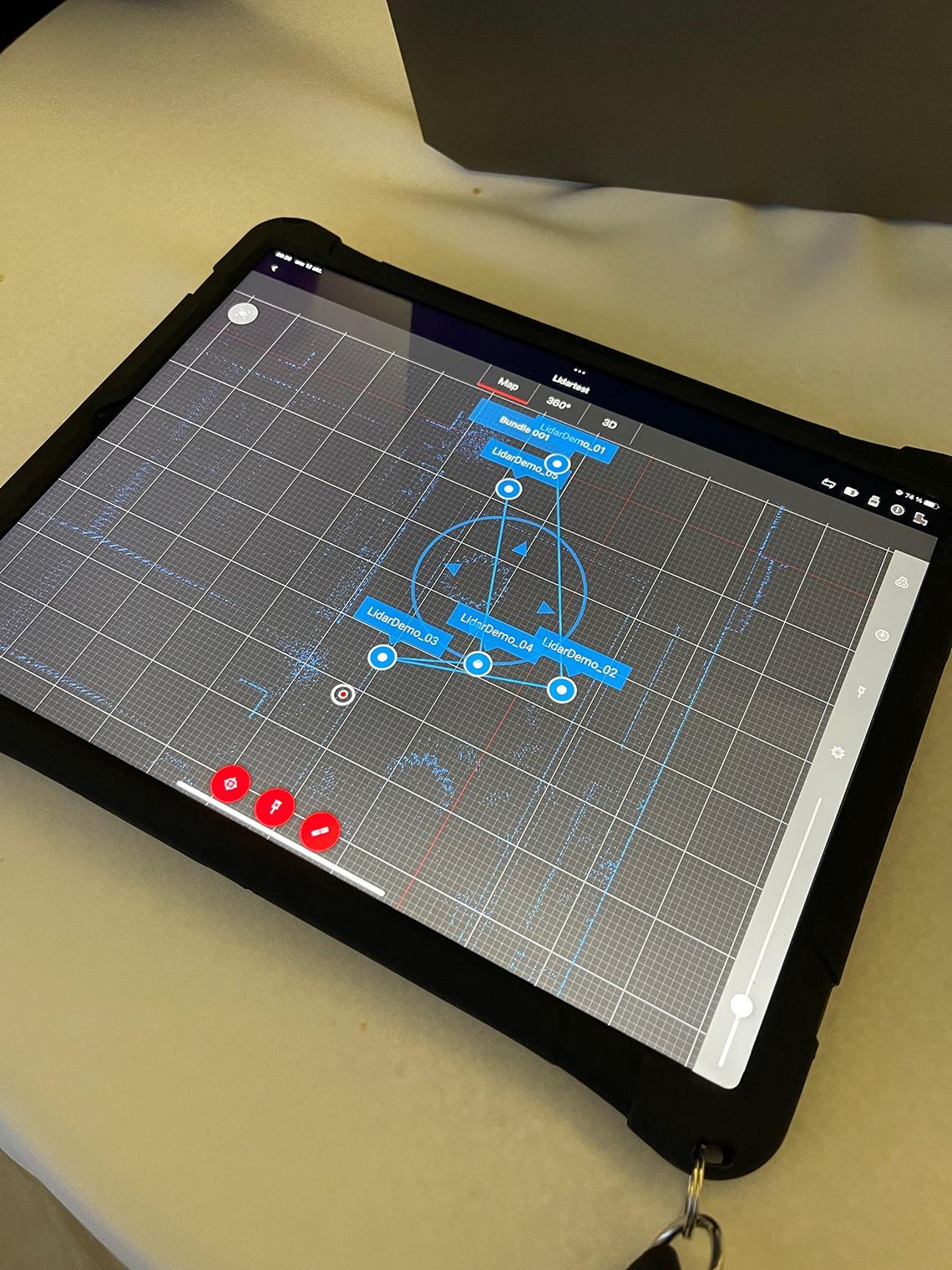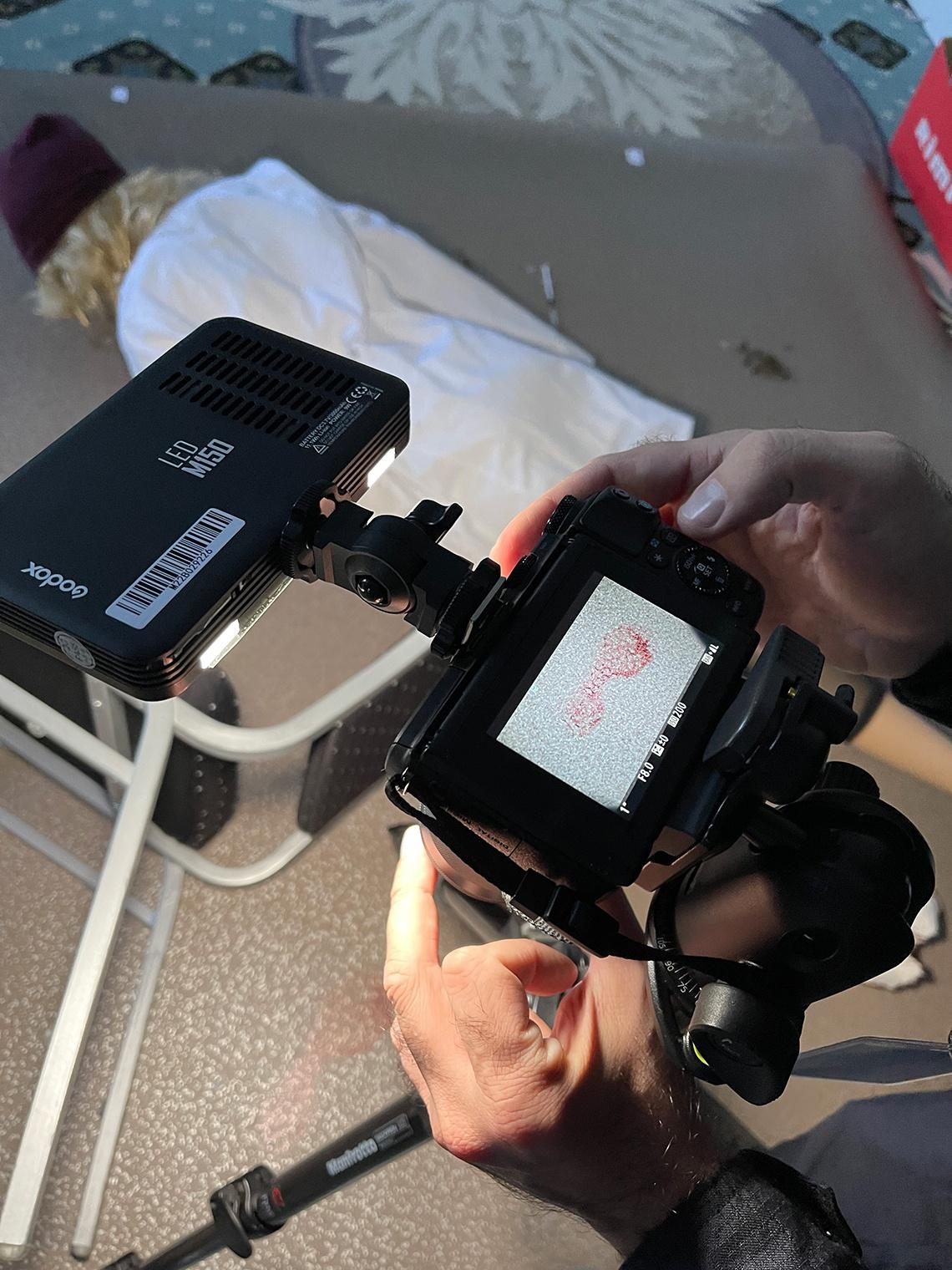 The trials in Latvia were also the first opportunity to meet in person the members of the RISEN Stakeholder & Practitioner board. In fact, the representatives of the following institutions attended the trials and the Workshop:
Finnish National Bureau of Investigation;
National Police Chiefs' Council-Forensic Capability Network;
Hungarian Institute for Forensic Sciences;
Police Service of Northern Ireland;
Swiss Cantonal Police (Ticino).
The SPB members will provide a support in the definition of harmonised procedures for 3D documentation of a crime scene.
SFSB organised the Workshop "New Forensic Capabilities" on the 13th of October. The RISEN project was presented with 4 different presentations during this interesting WS together with presentations of other European projects and case studies. The target audience of the WS was mainly practitioners.